Three Photographs / Three Films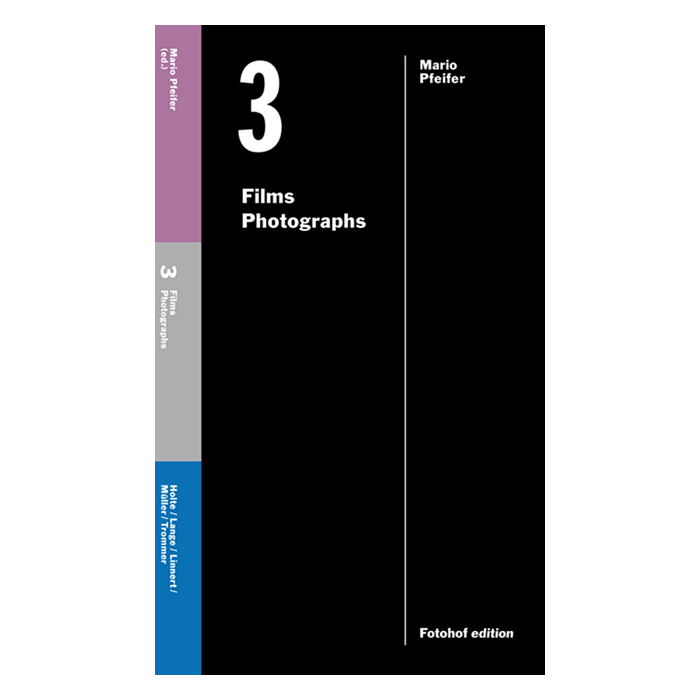 Three Photographs / Three Films
Three Photographs / Three Films
Based on three films and three related photographs the German artist Mario Pfeifer has created an artist's book in the form of a reader that examines a range of issues from a cultural and media theory point of view. How do we produce notions of culture, history and knowledge, and what role do media such as film, photography, books and exhibitions play? What sort of factors influence the construction of our identity and our idea of things? How do we approach the dichotomous representations of documentation and fiction, authenticity and concept, representation and imagination? What risks are inherent in image production for the construction of knowledge, and how are these concerns made visible in film and photography itself? Readers of Pfeifer's second monograph need not fear an exposition of dry theory; rather, through contributions to the discussion by competent interlocutors such as Christy Lange and essays on his work by Michael Ned Holte, Nicolas Linnert, Vanessa Joan Müller and Vivien Trommer, the artist has succeeded in turning his book into an exciting collection of essays on the relationship between film and photography in today's exhibition context.
Publisher: Fotohof edition
2012, English / German
108 Pages, 22 x 12 cm
ISBN 9783902675811
Signed edition.