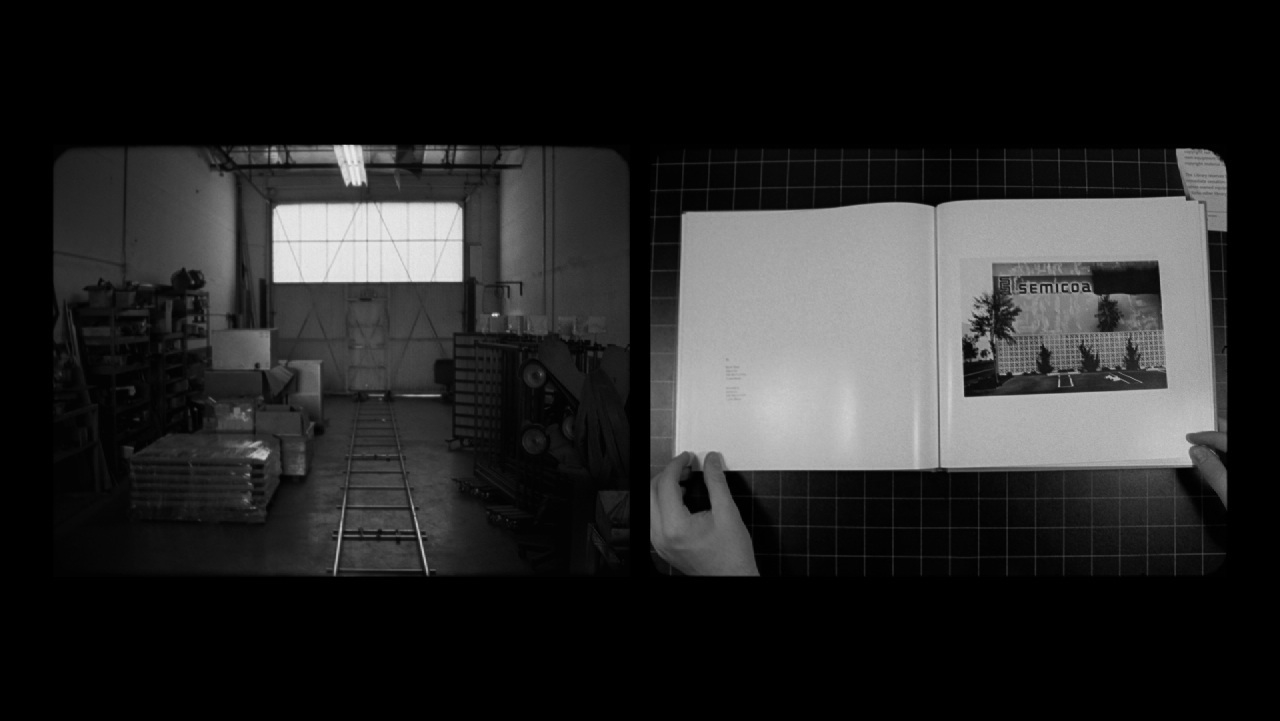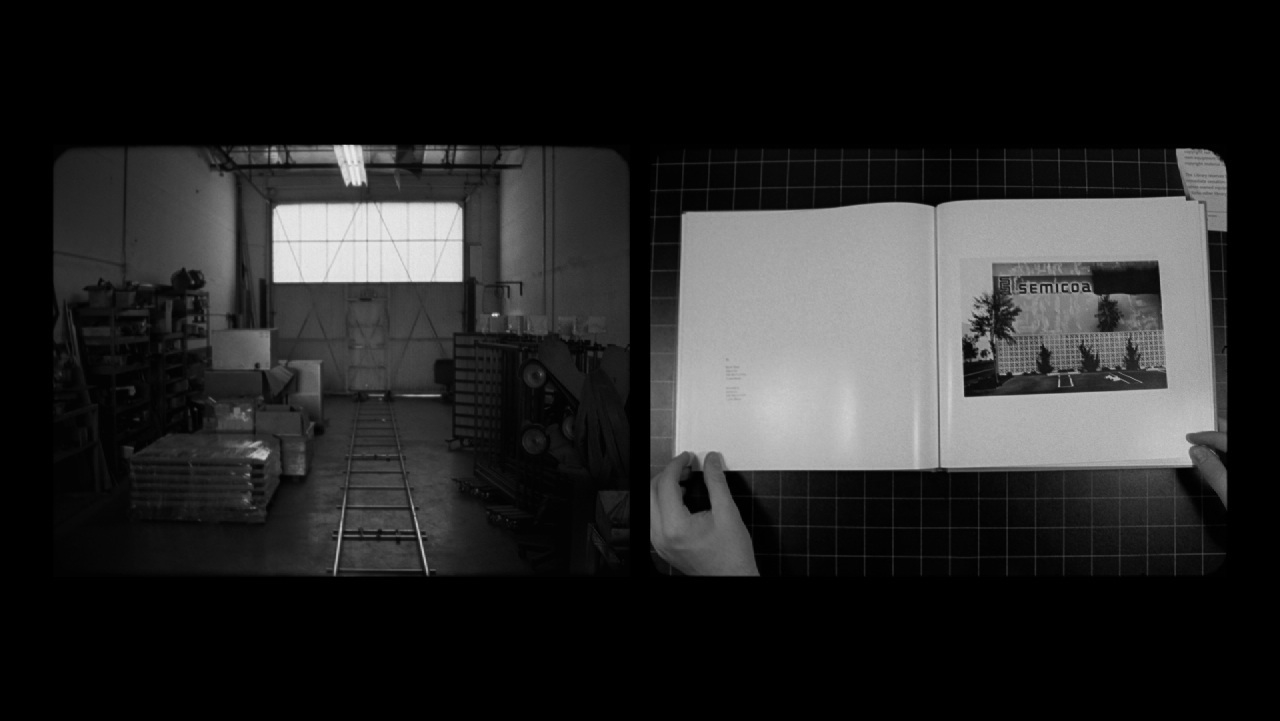 Title: Reconsidering The new Industrial Parks near Irvine, California by Lewis Baltz, 1974
Format: Documentary / Synchronized dual 16mm film installation with sound, 13'', B/W
Length: 13 Minutes
year: 2009
Countries of Production: USA, Germany
Producer /Director: Mario Pfeifer
Co-Producer: KOW
credits
Cinematographer: Norbert Shieh
Sound: Wilson C. Busfield
Grip: Patrick Perez
Voice Over: Leigh Ledare
In Conversation: Jim R. Billington
Shot on location in Irvine, California and The Getty Research Institute
supported by: Kodak Los Angeles, California Institute of the Arts
Reconsidering The new Industrial Parks near Irvine, California by Lewis Baltz, 1974 revisits one of the industrial structures Lewis Baltz documented in his historic "New Topographics" from the outside and depicts the interior setting of a metal workshop with an eleven minute tracking shot. During this time, the 1974 book version has been reconsidered from back to front, each turning page a montage within the continuous 16mm black and white footage. An interview with J.R. Billington, a company owner in this building for nineteen years, discusses the socio-economical situation in military manufacturing in Orange County in the 1980's and today.
"To work in a way integrated with architecture, I think the work we're speaking about here is not a question of putting my work in his building but a question of using that building and the activities in that building as a way of generating a dialogue in images. The work is not even site-specific, it's really site-generated. It's something that's made exclusively for that space and that space with its present series of functions. In that sense it becomes like most works today ephemeral."
- Lewis Baltz
Selected Screenings
Redcat, Los Angeles, 2009
ATA Gallery San Francisco, 2009
Centre Pompidou, Paris, 2009
Reina Sofia National Museum, Madrid, 2010
Haus der Kulturen der Welt, Berlin, 2010
IMAGES FESTIVAL, Toronto, 2011
Matt Roberts Art, London, 2011
The Chrysler Series, New York, 2011
Museum of Contemporary Art, Detroit, 2011
Bilbao International Documentary Film Festival, 2011
More details on the project and the exhibition history can be found here.